Finally a gorgeous San Francisco day! I decided to bring my camera on our morning stroll around the neighborhood...
As always, I couldn't resist a couple doggie pics.
(Yes, that dog is wearing a t-shirt and carrying the paper. I want him.)
And let me tell you... Pacific Heights doesn't mess around when it comes to Halloween!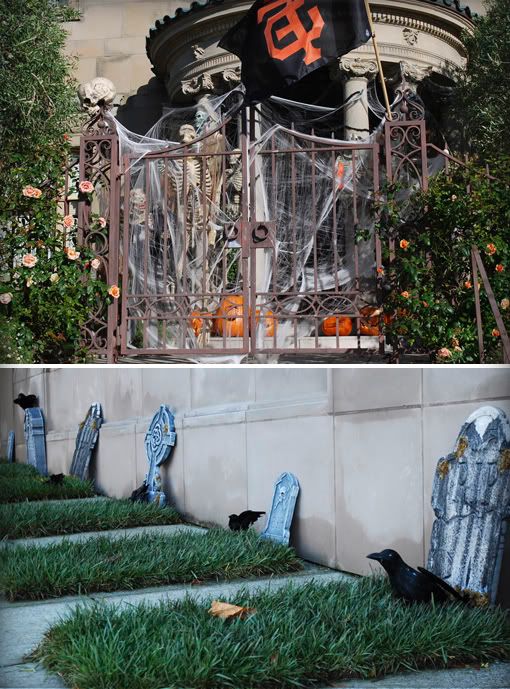 Happy Halloween and Game 4 Day!!