I was rewarded, by skipping out of the last 8 minutes of my Ballet Sculpt class today
(don't judge me - I'm pregnant!)
to swing by Target, with these...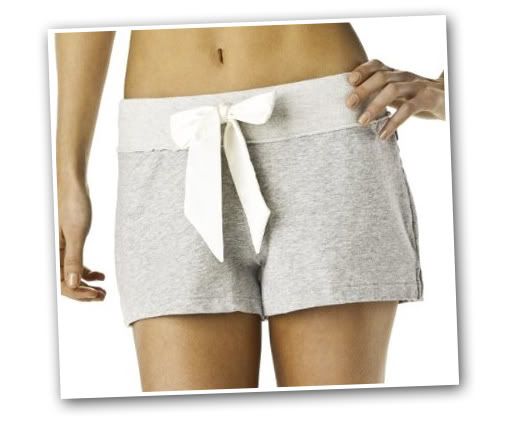 I'm all about cute lounge clothes these days and these sweet little shorts just had to be shared! They're cut great, the perfect length, super comfy and have a pretty, thick satin ribbon as a draw string. Even better, they're
$10.
You can't find anything for $10 these days!
I picked up two pairs and you will most likely see me living in them this summer. They come in heather grey, black, pale pink and navy, all with a cream ribbon. And don't you worry, they're not maternity shorts.
Back to work
(and lots of it!)
and off to Portland tomorrow morning for a fun wedding weekend. CAN'T WAIT to see everyone!!
{ Photo Credit: target.com }